Crown Resorts is one of Australia's largest entertainment groups and makes a major contribution to Australian tourism, employment, training and social responsibility programs. The group's core businesses and investments are in the integrated resorts sector. In Australia, Crown Resorts wholly owns and operates two of Australia's leading integrated resorts, Crown Melbourne Entertainment Complex and Crown Perth Entertainment Complex.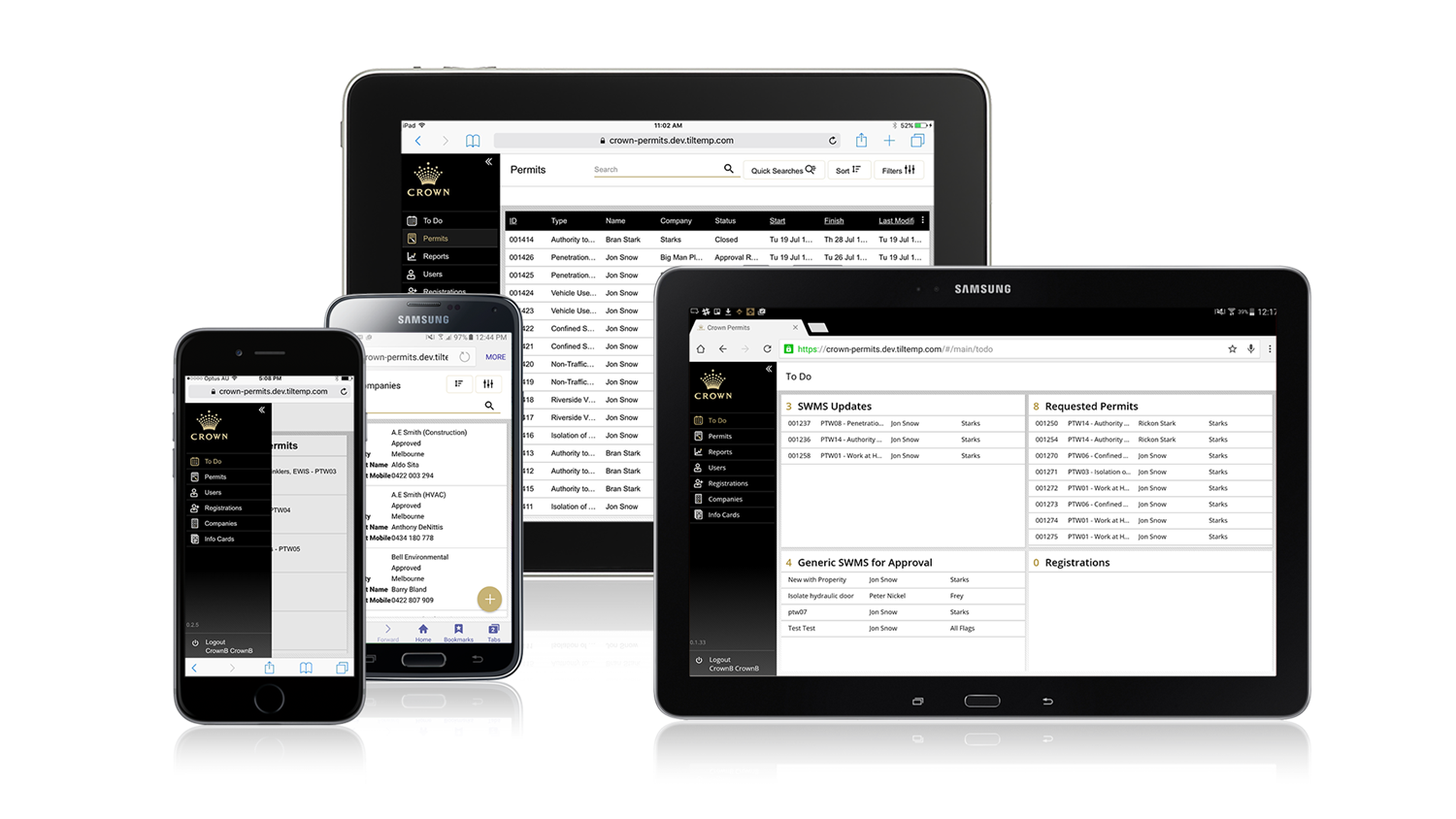 Their Business Problem
Crown Entertainment sites are a complex mix of industrial, retail and commercial operating environments in which a vast number of engineering and maintenance tasks are performed each year. More than 10,000 contractors service these sites and a complex Permit to Work process must be completed by every contractor prior to the commencement of any work activities. The Permit to Work process was manual and paper-based, requiring an expensive and time-consuming business system that was prone to inaccuracy and double handling.
Our Solution
Using the Unifii Platform as an engagement, data management and business process engine, a fully digital Permit to Work system was created that provides a high degree of process automation, distributed to contractors and workers via smartphones, tablets and personal computers. Every stage of the process was re-engineered for efficiency, time saving and data accuracy, reducing the execution time for each permit from more than 1 hour to less than 5 minutes. The Unifii Platform also provides valuable business intelligence including compliance auditing, exception management and centralised control over the entire workflow.