DuPont Sustainable Solutions (DSS), a business unit of DowDuPont Specialty Products Division, is a leading provider of world-class operations management consulting services to help organisations transform and optimise their processes, technologies and capabilities. DSS is committed to improving the safety, productivity and sustainability of organisations around the world.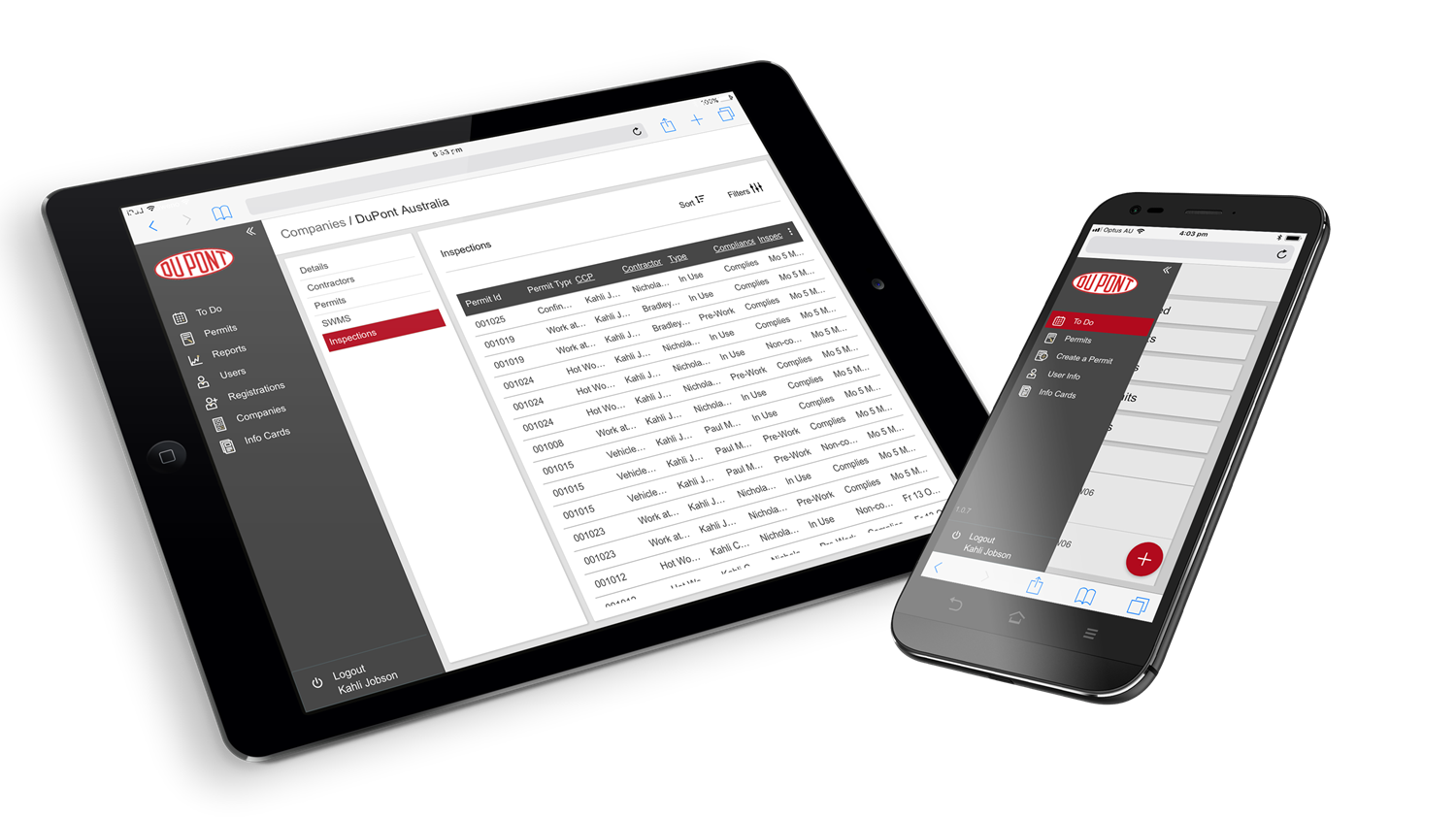 Their Business Problem
DSS sought an innovative approach to the digitisation of Health Safety and Environment business processes, so as to improve risk and safety outcomes, access to data analytics and to develop new and innovative approaches to risk management in the workplace.
Our Solution
In 2017, DSS partnered with Unifii to develop an advanced and sophisticated digital safety management system. The result is an ISO 45001 compliant digital system that enables the development, deployment and management of risk and safety systems across the full gamut of industrial applications. The Unifii Risk and Safety System provides clients with a suite of digital tools to manage risk, including hazard ID, permit to work, JSEA/SWMs management and compliance, startup checks/Take 5, SOP training, induction, learning and training, and audit. The system also integrates seamlessly with IoT systems and devices, large scale back end systems and is compatible with all digital devices including intrinsically safe digital tablets.