The Entertainment Group is one of the largest customer engagement and loyalty platforms in Australia with more than 20,000 merchants and 500,000 customers currently part of the program. Entertainment also provides corporate customers with a white-labelled solution for their staff. Millions of transactions across dozens of experience categories are delivered each year. Merchants are provided with a novel and effective marketing tool to drive updates of their products and services while customers benefit from substantial costs savings.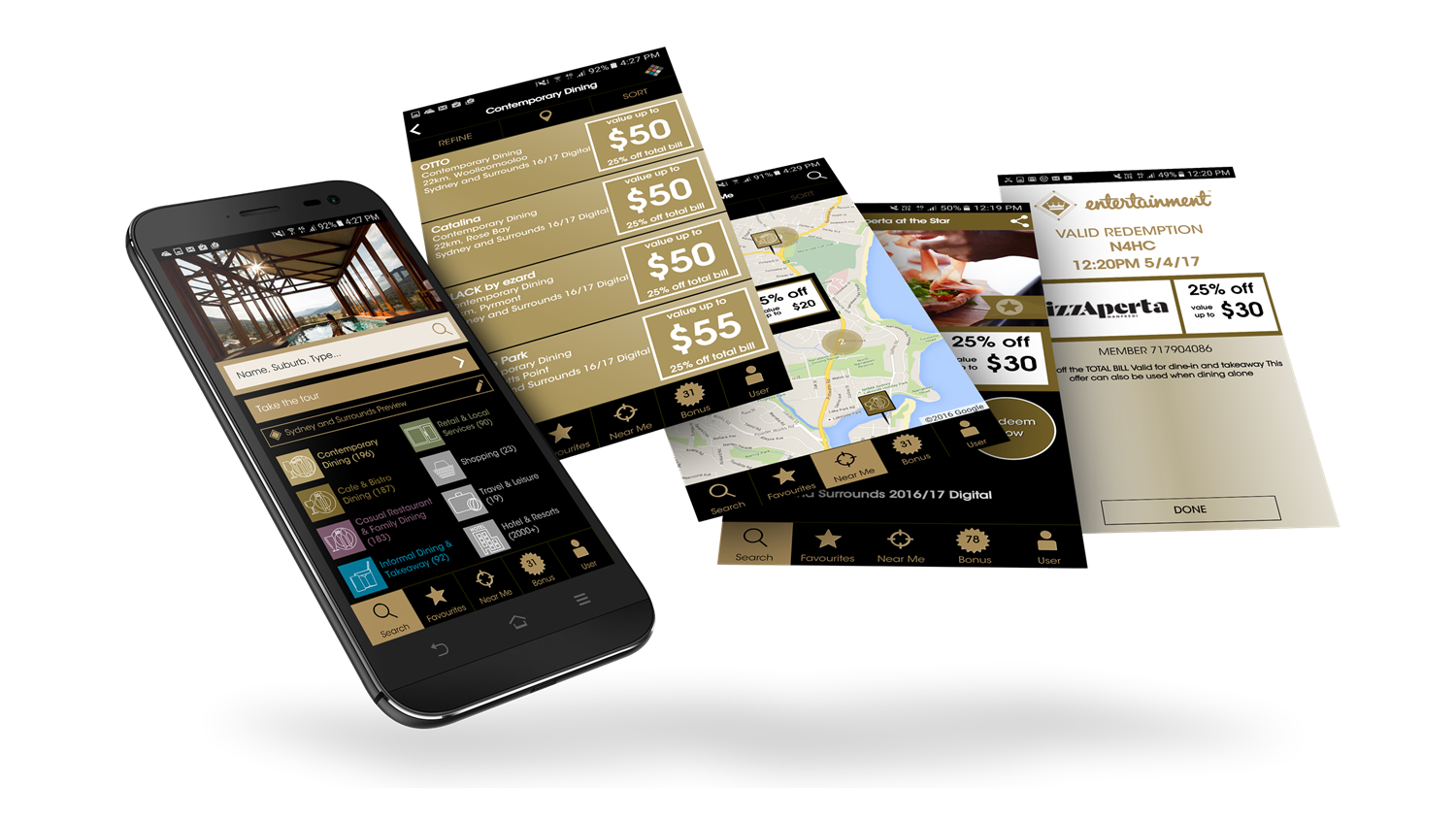 Their Business Problem
The Entertainment Group was seeking to digitally transform their entire business from a paper-based publishing business to a fully integrated digital experience for customers and merchants. The business model was long-standing and the organisation had no experience with application development or large-scale digital transformation or transaction management.
Our Solution
Over the course of six months Unifii transformed Entertainment from a paper-based publishing house into a fully digital business. Unifii is used to deliver the mobile application to the customer, while handling the redemption and transaction process through the middleware layer. Over the last four years, over 1.5 billion data transactions have been facilitated by the Unifii Platform.