Event Cinemas is Australia's largest cinema chain operating more than 77 cinemas and entertainment venues. The cinema chain is one of Australia's oldest and has been operating continuously since 1913 and is owned by Event Hospitality & Entertainment Ltd.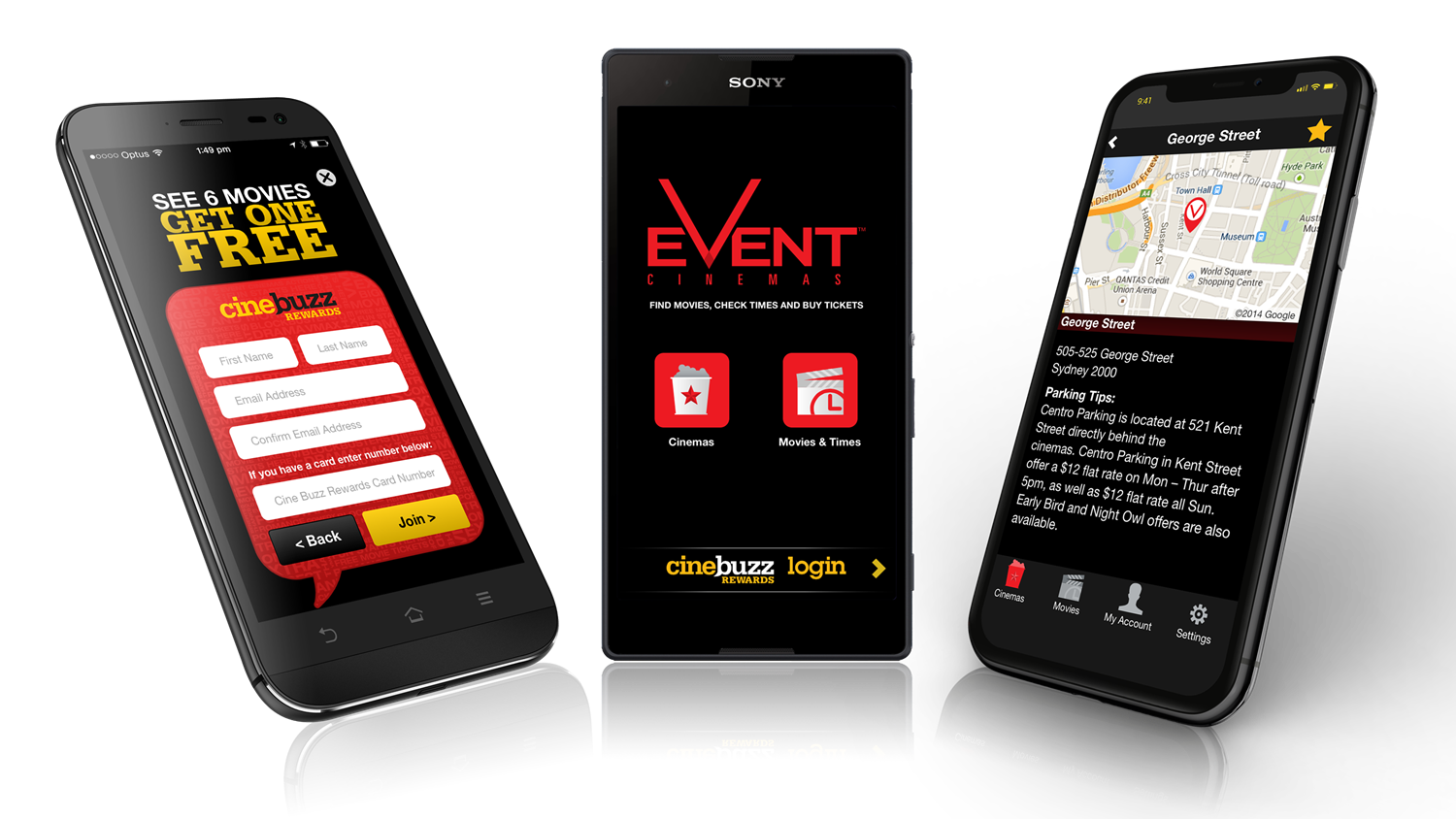 Their Business Problem
Event Cinemas required a digital platform to manage the development, deployment and distribution of a suite of mobile apps and to integrate with the cinema chain's event management system so that customers could view screening times and make bookings at the Event Cinema of their choice.
Our Solution
Unifii was commissioned to deploy the UDTP to provide exceptional user experience to customers while integrating with existing IT systems to provide real-time data and transaction capability. Mobile apps and a website were deployed using Unifii to provide customers with access to the platform. The platform was scaled across Australia and New Zealand, and facilitates online session time information and bookings as well as integration with the Event Cinema loyalty program.