Judo Bank is a new Australian bank providing business lending solutions ranging from $250,000 to $5,000,000 for small to medium businesses. Judo Bank is a specialist lender, purpose built to provide Australia's Small to Medium Enterprise's (SMEs) with the funding and service they need and deserve. Built by a team of highly experienced bankers, they offer a traditional relationship banking service enabled by the latest technology. With relationships at the heart of everything they do, the Judo team prioritises time with each and every one of their customers to build an unrivalled understanding of every aspect of their business to find solutions that are genuinely right for them.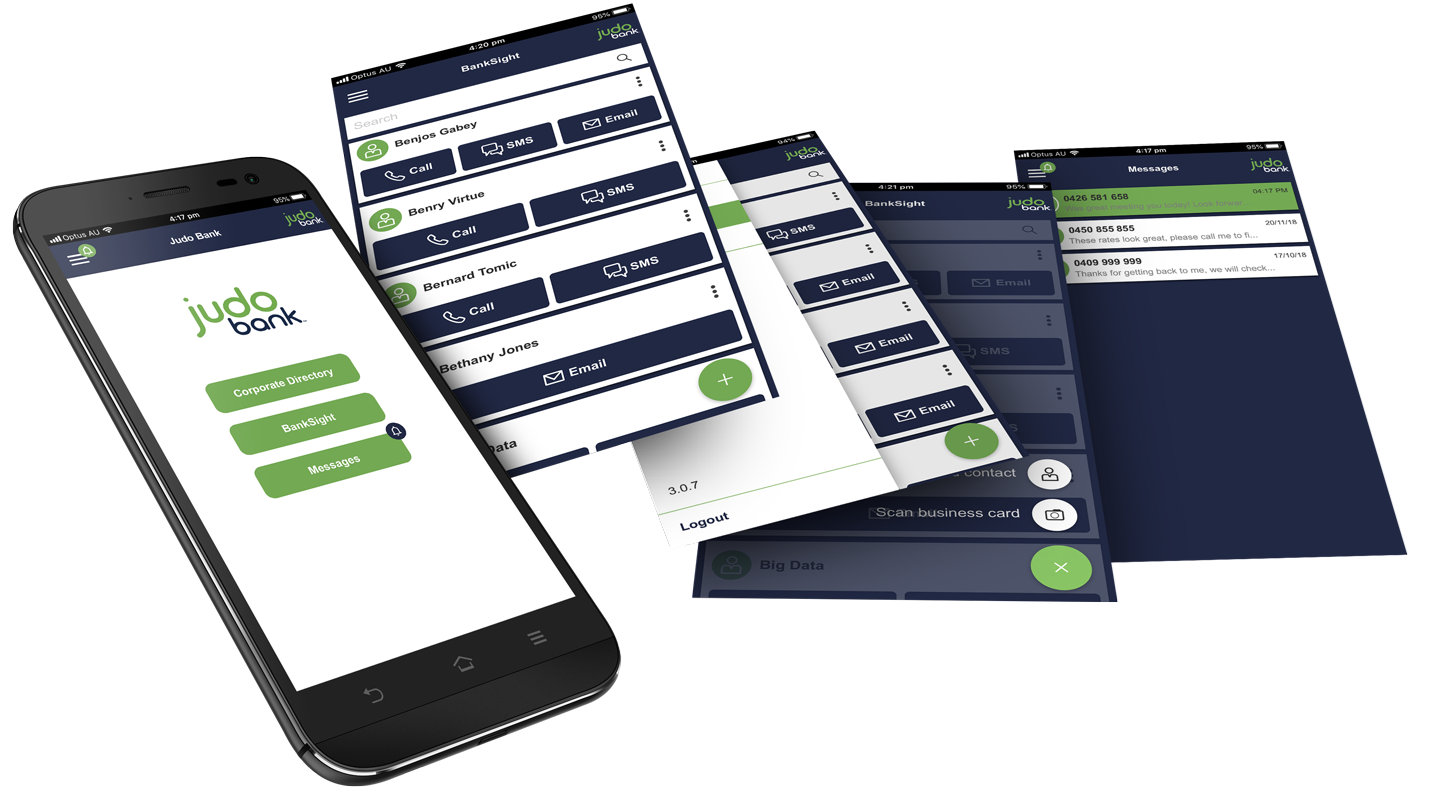 Their Business Problem
Judo Bank was a completely green-field start-up which required a significant focus on technology as the key business enabler. Every aspect of the bank's transaction, engagement and process infrastructure had to be built from scratch. Judo sought innovative solutions that meant the business could deliver exceptional customer service and product offerings without relying on massive teams of people and enormous IT costs. In particular, communication technology, front and back office process automation tools and advanced integration capabilities were required. This had to be achieved without the requirement for "owned" infrastructure.
Our Solution
The Unifii Digital Transformation Platform is one of the core ingredients of the Judo Service Fabric approach to business enablement. Unifii is used to: facilitate multi-channel communication between relationship managers and customers; generate, distribute, and archive customer-facing documentation from the core banking system; control digital publishing and asset management; host the website, intranet and mobile apps; provide front and back office business process management and workflow; and integrate with other technology infrastructure. The solution is ISO 27001 compliant, and massively scalable.