NSW Department of Health - YouthSource
The NSW Ministry of Health supports the executive and statutory roles of the Health Cluster and Portfolio Ministers. The NSW Ministry of Health also has the role of 'System Manager' in relation to the NSW public health system, which operates more than 230 public hospitals, as well as providing community health and other public health services, for the NSW community through a network of local health districts, specialty networks and non-government affiliated health organisations, known collectively as NSW Health.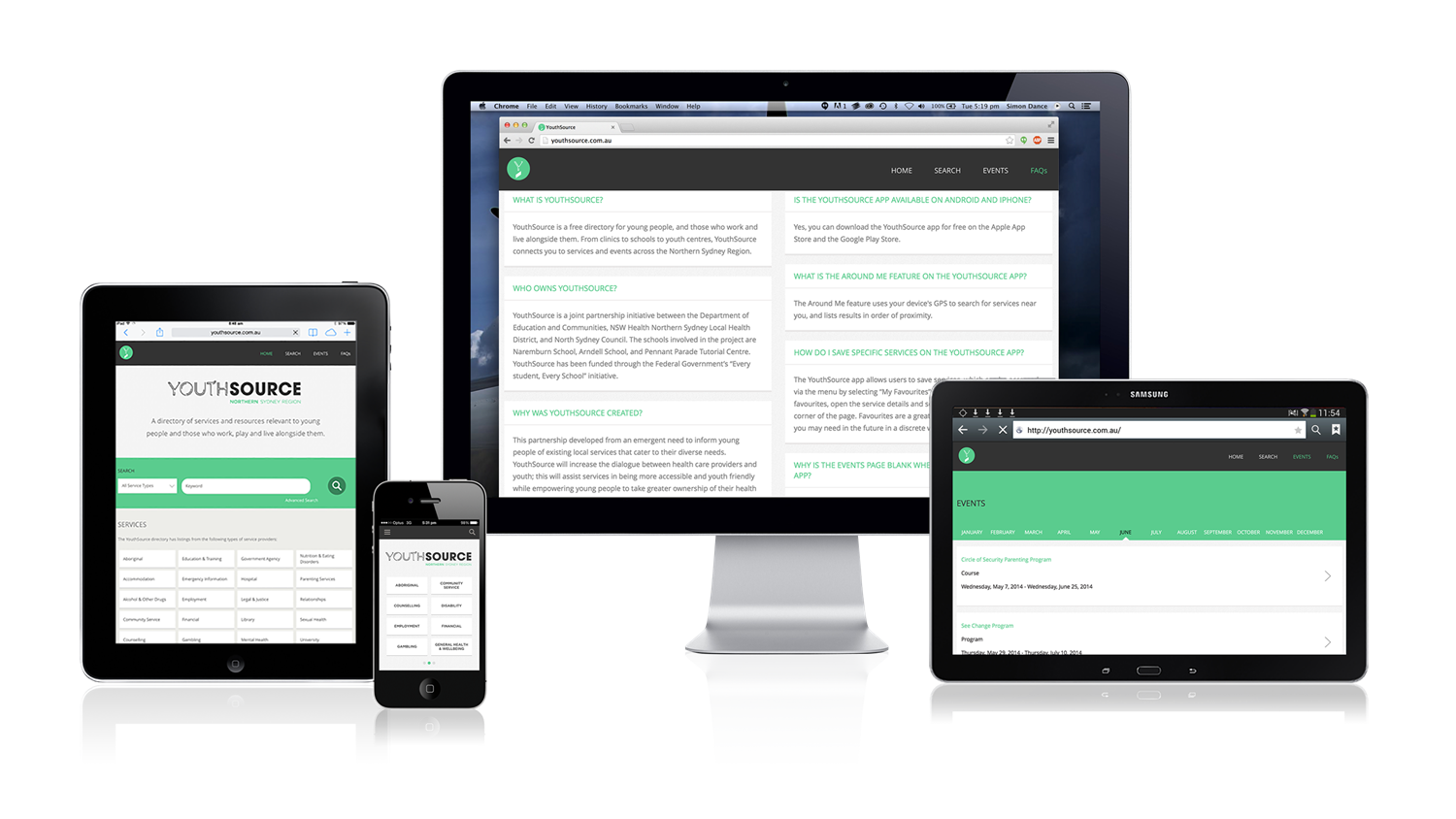 Their Business Problem
NSW Health, in conjunction with NSW Education, investigated ways that young people might be provided with a suite of digital resources to increase the dialogue between healthcare providers and youth to assist services in being more accessible and youth friendly, whilst empowering young people to take greater ownership of their health and wellbeing. A competitive tender was issued to select a suitable digital platform.
Our Solution
Unifii was awarded the tender to develop the solution using the Unifii Digital Transformation platform to manage all aspects of the YouthSource program. The Platform was used to develop, deploy and manage mobile apps and business processes for smartphones, tablets and desktops while providing a single point of administration for content, data and integration with an advanced mapping system.